Why Arecibo Observatory's collapse was so gloomy perceived by scientists of Earth?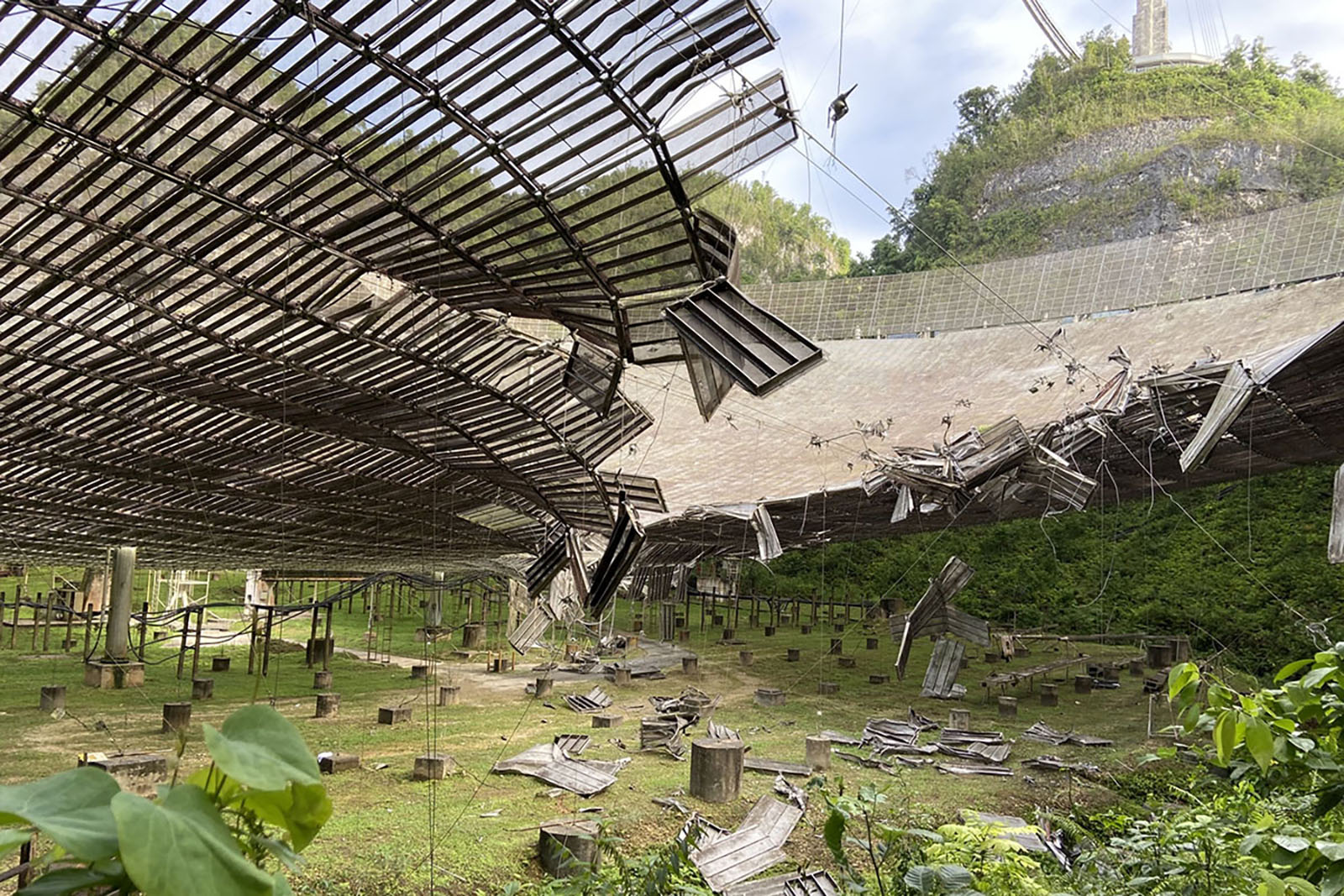 You have probably heard of Arecibo Observatory's collapse in recent days. Many of us even saw a video. But why exactly this was so gloomy perceived by scientists?
The first reason is that it was one of the oldest and biggest modern observatories that hailed the scientific thought in the 20th century. Using the powers of this magnificent and large radio telescope, many scientific discoveries were made, including opening the very first binary pulsar, vanishing pulsars, quasars that question the standard synchrotron radiation, repeating fast radio bursts, gravitation waves emanated by black holes, pulsars in double and triple systems, and many more.
But the most prominent was the transmission of the 1,679-bit message into outer space made by this telescope in 1974 in the hope to reach the closest globular star cluster located 25,000 light-years away from us (that would, in case of a theoretic answer, take 50,000 years from that time for us to receive it). The message was binary and contained the description of the most important information about people: numbers, DNA elements, nucleotides, double helix, humanity, planets, and telescope.
If this information ever reaches any mathematically and, thus, brain-advanced civilization, there is a chance they answer us or even fly back to us. That would signify we're not alone in the Universe.